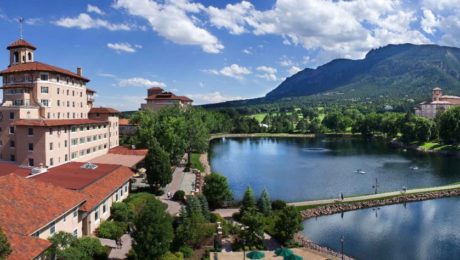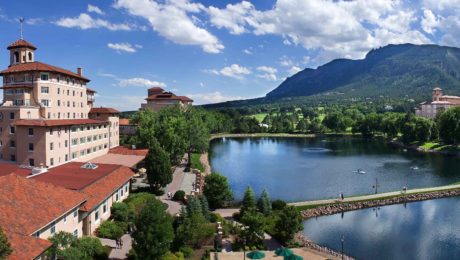 October 27-29, 2017
The Broadmoor extends an invitation to our American Master Chefs and their guests to the 4th Annual American Master Chefs Summit. Our luxurious resort is a AAA Five Diamond Resort located in Colorado Springs, Colorado.  The resort features an award winning spa, championship golf, meeting space and much more.  Our restaurants offer fine dining that celebrates modern innovation.
The weekend events will offer an opportunity for AMCO chef members to come together to celebrate all things culinary while looking towards the future of our profession.  We will celebrate "Becoming a Certified Master Chef". We will share  with others what it means when  you see "CMC" behind a chef's name to know that they have put their all into their careers to bring the  industry the best.  Many claim to be "Master Chefs" but there is only one way to become a Master Chef-through the American Culinary Federation.
Join your peers as the Broadmoor rolls out the red carpet for our distinguished guests.  We promise a weekend that will be a special memory for many years.
About The Broadmoor:
The Broadmoor is the longest consecutive winner of the Forbes Five-Star and AAA Five-Diamond awards for excellence. Situated at the gateway to the Colorado Rocky Mountains in Colorado Springs, the resort and Wilderness properties combined encompass 5,000 acres. The resort campus has 779 rooms and suites and includes three championship golf courses, a Forbes Five-Star spa and fitness center, nationally recognized tennis staff and program, 26 retail boutiques and 10 restaurants, including Colorado's only Forbes Five-Star, AAA Five – Diamond restaurant Penrose Room, and 10 cafes and lounges.

THE BROADMOOR   l    The Ranch at Emerald Valley  l  Cloud Camp l Seven Falls
1 Lake Avenue, Colorado Springs, CO 80906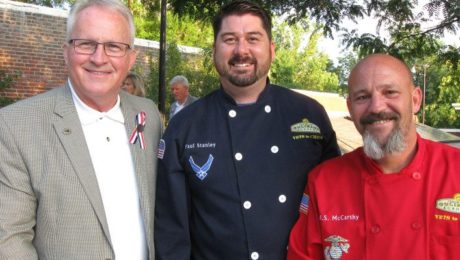 American Master Chefs Order president Bill Franklin, left,
with Paul Stanley and Sean McCarthy from the Colorado Culinary Academy.

Forget what they say about too many cooks spoiling the broth.When 25 of the country's 68 certified master chefs came to Denver last weekend for a two-part reunion hosted by the American Culinary Federation Colorado Chefs Association, food that tasted as good as it looked was in plentiful supply.
The reunion opened with a $75-a-ticket garden party at the Governor's Mansion where culinary professionals from throughout the metro area used Colorado vegetables, fruit, lamb and beef to prepare dishes designed to impress a crowd with decidedly sophisticated palates.
Morningstar of Littleton executive chef Greg Sever, for example, placed grilled scallops atop thin slices of Rocky Ford cantaloupe while Christopher Moore, executive chef at The Club at Ravenna, with help from apprentices Rick Bourland and Conner Brodeur, received plenty of compliments for his cherry-scented Colorado lamb barbacoa piled atop roasted Olathe Sweet sweet corn pancakes and accompanied by a dollop of Palisade peach and cherry chutney.
Mary M. Broere from Chef on the Spot offered Asian short rib sliders paired with mango slaw; bacon lovers were drawn to a station where Mary Ennamorato from Rocky Mountain Provisions handed out Boar's Head bacon pops drizzled with candied Mexican hot chocolate or a white chocolate and smoked paprika ganache.Centennial resident Bill Franklin, president of the American Master Chefs' Order and Nestle's corporate executive chef, received a big round of applause when he thanked those who prepared the evening's feast by noting, "Food tastes so much better when the ingredients are local."
Colorado's certified master chefs in attendance were Ed Janos, David Kellaway, Dieter Kiessling, John Johnstone and Franklin. They achieved their status after passing a rigorous eight-day exam.
Joan Brewster, executive director of the American Culinary Federation Colorado Chefs Association, joined Franklin in welcoming such distinguished guests as Fred Batchelor, a past president of the Colorado Chefs Association and the last chef to preside at the Denver Dry Goods Tea Room before it closed in 1987. He went on to spend 25 years as executive chef at the Springwood Retirement Campus in Arvada before moving to Texas to join his son in starting a food truck that sells deep-fried Cajun turkey.
Others enjoying the al fresco gathering were Diane Mulligan, former news director at 7News who is now president of M & C Communications; Mulligan's husband, Joseph Baghadjian, and their son, Marc; executive coach Kendall Colman; Denise Mickelsen, acquisitions editor for cooking, baking and gardening at Craftsy; McKenna Wecker, who is soon to begin her journalism studies at San Diego State University; and Michael Schultz, whose family started Schultz's Gourmet, a line of seasonings, hot sauces and snacks found at such outlets as Whole Foods, Costco and Kroger stores.
The reunion, in its third year, concluded the following night with a dinner for the visiting dignitaries at The Fort in Morrison. Proceeds from the garden party were to be split between the American Master Chefs' Order educational programs and the Governor's Residence Preservation Fund.

http://www.denverpost.com/2016/08/21/master-chefs-focus-colorado-fare-seen/