AMCO's 1st Assessment Program Recap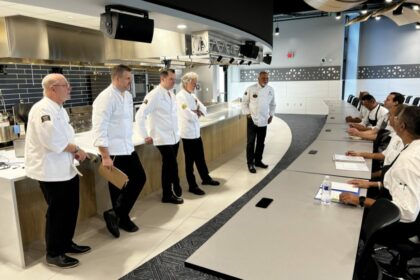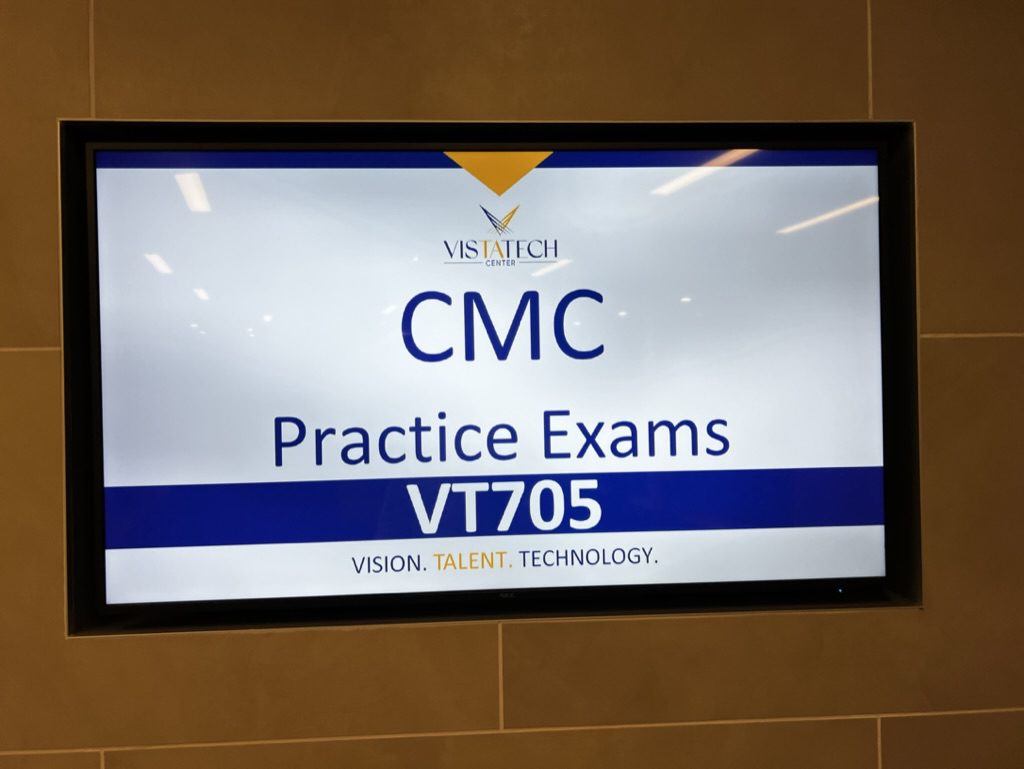 On September 16, 17, and 18, the assessment committee successfully hosted ten candidates at Schoolcraft College who are currently committed to preparing for the Master Chef exam. Through our assessment of candidates, we evaluated their use of techniques in a wide range of high-level competencies. We are working to help develop transparency of the exam process and expectations and introduce candidates to a path toward the exam. Successful candidates in the assessment will be introduced to Master Chef mentors and the next steps on the development journey.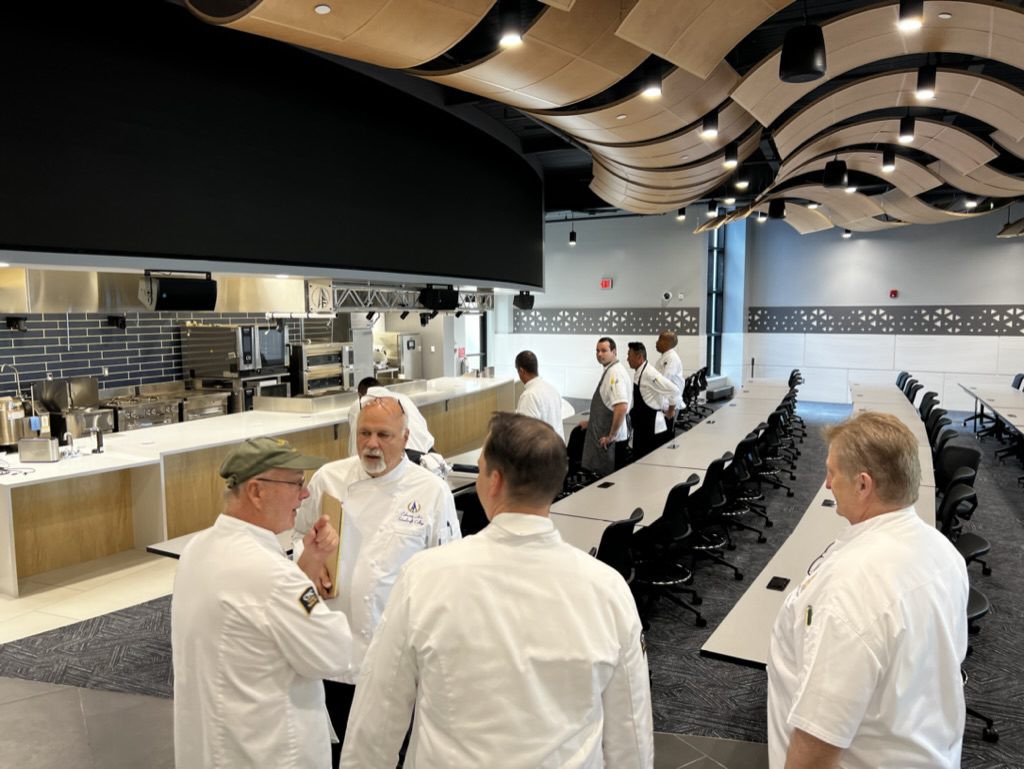 The ten Chefs who participated included (in no particular order):
– Chef Lance Cook, CEC, Executive Chef of Hammock Dunes Club in Palm Coast, Florida
– Chef Pamela Williams, CEC, Chef Instructor at Miami Dade College in Miami, FL
– Chef Jason Lynn, CEC, Executive Chef of World Equestrian Center in Ocala, FL
– Chef Derrick Connor, CEC, Executive Chef of The Seagate Country Club in Delray Beach, FL
– Chef Anthony Jung, CEC Executive Chef of Retail Dining of University of Massachusetts in
Amherst, MA
– Chef Travis Smith, Executive Chef of Colorado Mountain College in Breckenridge, CO
– Chef Derrick Spears, Owner of V&D's Risotto Butter's, LLC in Los Angeles, CA
– Chef Chris Fragola, Executive Chef of Mediterra in Naples, FL
– Chef Keith Blauschild, CEC, Owner & Executive Chef of The Cook and the Cork in Coral Springs, FL
– Chef Greg Sever, CEC, Vice President of Culinary Experiences of Experience Senior Living in Denver, CO
A big THANK YOU to MCs Olivier Andreini, Gerald Ford, Joachim Buchner, Brian Beland, Kevin Gawronski, Andrew Sayes, and Jeffrey Gabriel for their guidance and expertise.
We believe this first group of 5 will be ready for an exam in 16-24 months.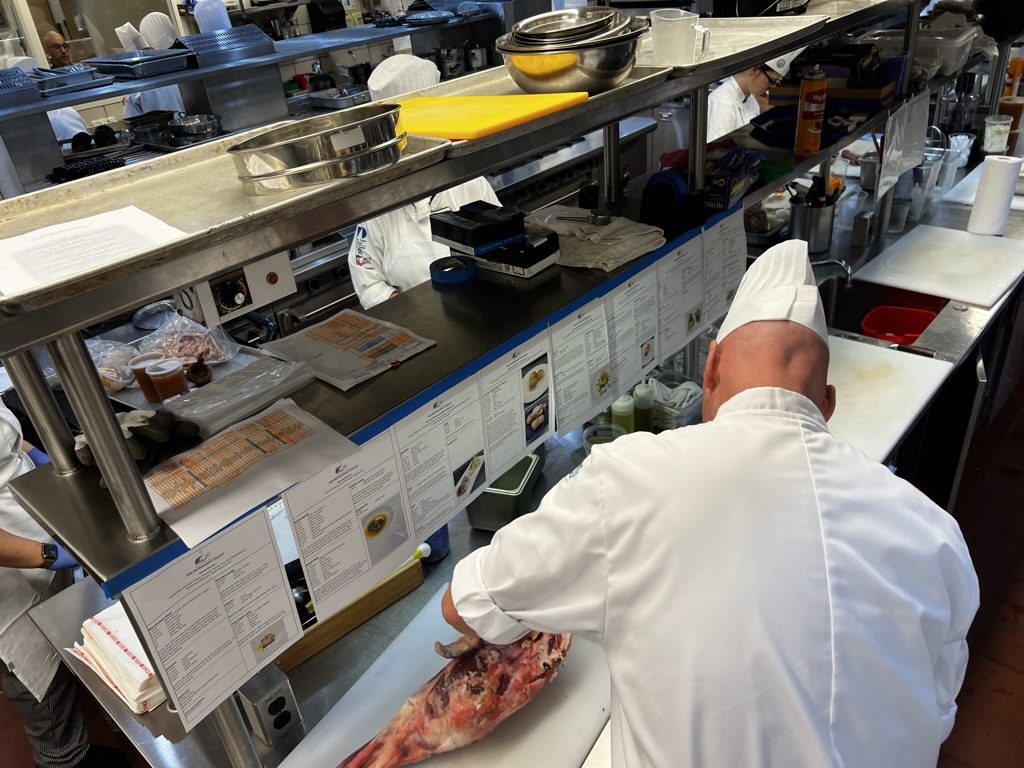 The Assessment program is designed to provide an accurate assessment for highly skilled Chefs considering the path toward becoming a Certified Master Chef. As we have found, there are a great many potential candidates who have been unclear of a course or unable to gain the feedback of an existing Certified Master Chef. The Assessment Committee is committed to resolving both issues and providing an assessment environment where candidates can compare themselves to an established standard of Mastery.
Being involved starts with attending an information session; the next information session will be on January 7th, 2024, at 2:00 PM EST. Existing CMCs will vet viable candidates or have the level of (CEC, CEPC, CCE, or CCA) to be eligible.
Each Assessment group runs for 3-4 months, depending on the time of year.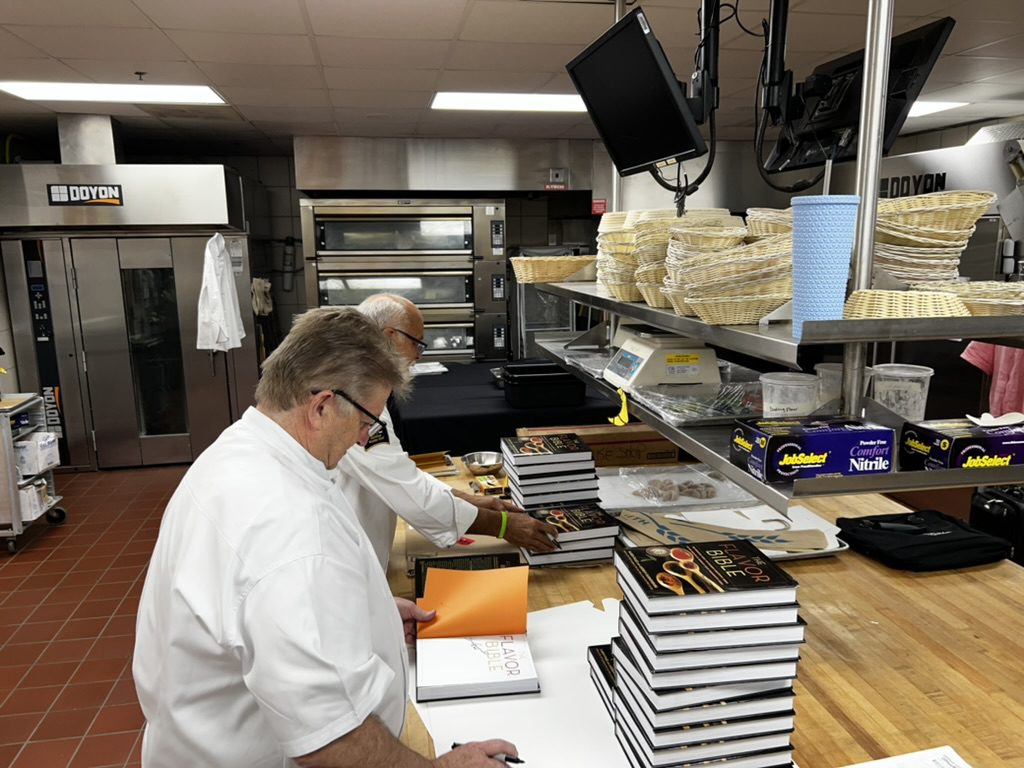 Candidates start with an assignment at the end of the information session; those who complete the assignment as defined will then be hosted on weekly Zoom meetings for roughly 90 days. During that time, candidates will be given additional assignments, including menu writing, planning, and food requisitioning, which will be covered and reviewed during our meetings. Based on participation during the sessions and available space, assessment candidates will be invited to an in-person assessment where our Certified Master Chefs will evaluate high-level craft skills. After, comprehensive feedback will be given, and successful candidates will be graduated to the next phase of the program, which is currently in development with Chefs Mancuso and Chef Volkommer.
The Assessment Committee includes the work of Master Chefs Andreini, Buchner, Gawronski, Sayes, Walker and Ford.
To sign up here for the next information session on January 7th, 2024, click below:
https://zoom.us/meeting/register/tJ0vcOyrqzIsE9GnuCab6QNLNx_3J-LTJFD9